Post wedding photoshoot in Tessin
As a wedding photographer based in Zug, I usually work in the Central Switzerland and Zurich area. Very often in Bern and Jungfraujoch area. But definitely too rarely in the Italian part of Switzerland, called Ticino (in German) or Tessin (in Italian). 
I am always excited when traveling there because of the relaxing atmosphere, warm climate with palm trees and sun, unique architecture of Lugano, Bellinzona and Locarno, delicious food, wine and beautiful Italian language. La dolce vita!
This time, together with Iwona and Radek, we decided to choose Ascona and Lago Maggiore. Although we met on a sunny summer Sunday, the ride through Gotthard Tunnel went surprisingly smooth. 
Romantic boat cruise on the Lago Magiorre 
Upon arriving at Ascona, the couple changed into their wedding gowns and we walked to the piers waiting for the boat to Brissago Island. We were really surprised when it came out that we were the only guests on board of the 
Navigazione del Lago Maggiore
 boat. During a short but really romantic cruise on Lake Maggiore, we enjoyed the views and cold prosecco.
Isole di Brissago, known for its amazing botanical garden is the perfect location for the wedding photo session. You can also celebrate your wedding ceremony and the reception in beautiful 
Villa Emden
. It is a dream wedding location.
The photoshoot in the green botanic garden full of exotic plant species, colorful flowers and palm trees on Brissago Island was a very relaxing experience according to the newlyweds. And I need to say that I also felt like on holidays there. 
We took the last return boat to Ascona. This time it was filled with other passengers who enthusiastically clapped their hands and congratulated Iwona and Radek on their wedding.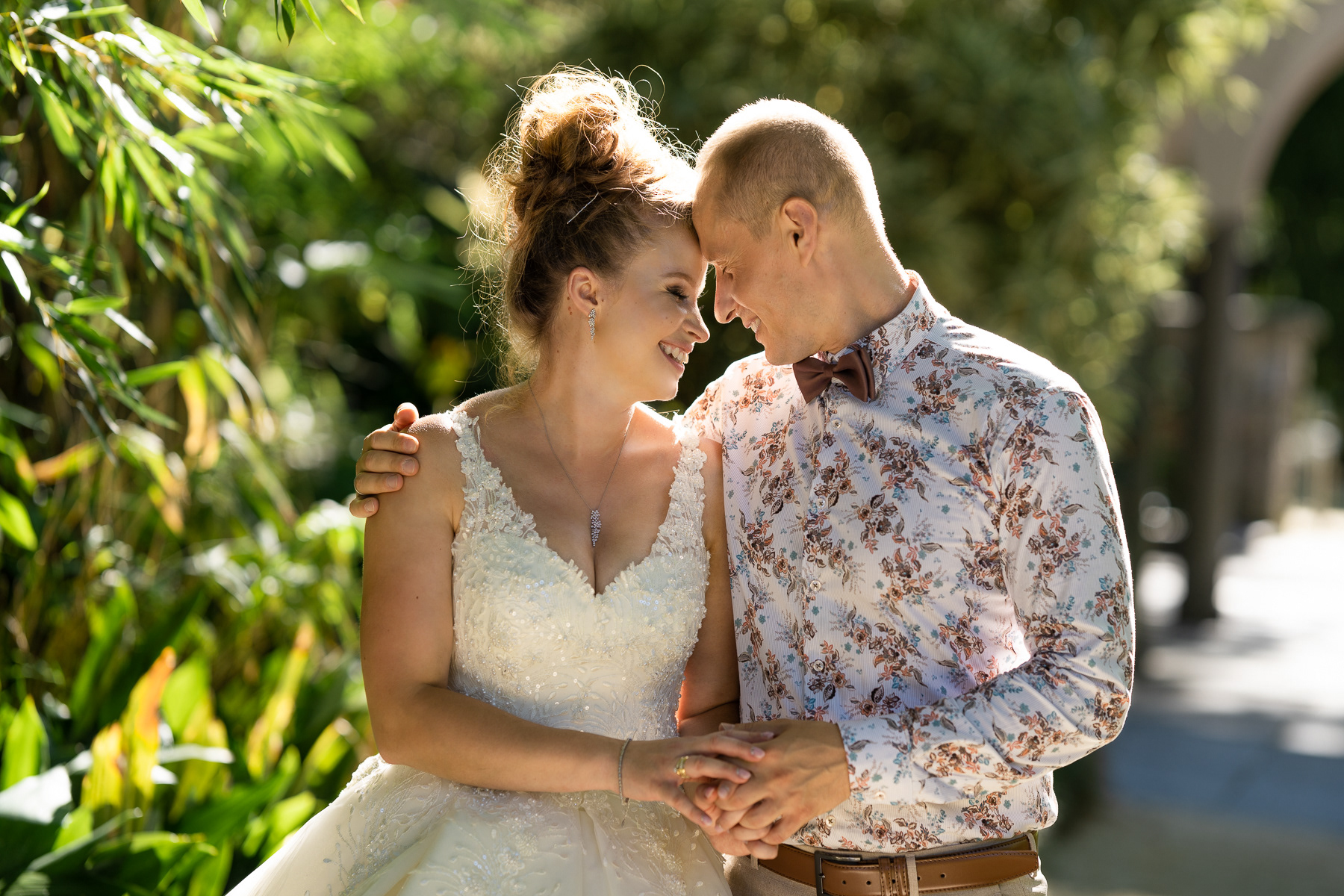 After the cruise on Lago Maggiore, we ate dinner in the lovely restaurant by the lake and continued our post wedding photo session, walking through the narrow streets of the old town and enjoying the charming architecture of Ascona.
After a spectacular sunset over Lago di Maggiore, we headed back to Zug. With beautiful memories and memory cards full of photos. You can see a few of them below.
Thank you Iwona and Radek for this awesome day in Tessin!